A super awesome Flying Super Hero Set. Photo: Lyn Bonham
Too early to start planning Halloween costumes? We just spied this awesome collection of superhero capes, hats and wrist cuffs for kids with big imaginations. They come in an array of whimsical designs, from stars and stripes to tigers, unicorns and pirates, totally adorable and refreshingly gender neutral.
Created by Lane Huerta of Lovelane Designs, #PlayHard was inspired by her 3-year-old daughter Clementine, who loves to "fly".
"My husband flies her around and we make up our own super heroes with funny and unique powers," she told The Huffington Post.
"We love dressing up, reading books and using our imagination as a family," Huerta said. "When I was a child, my mother didn't allow much TV time. I was out building forts or crafting costumes from bed sheets and cardboard. When I had Clementine, I vowed we would do the same."
Advertisement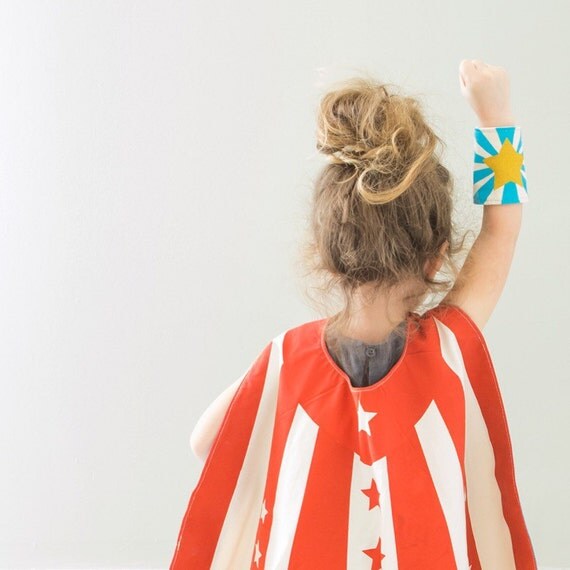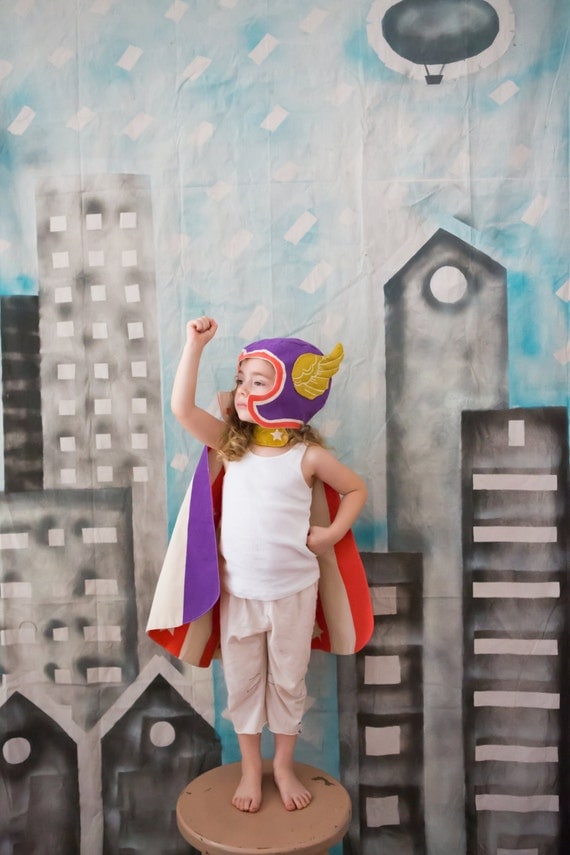 Huerta hopes that her designs will inspire parents to "turn off the TV or hide the iPad for awhile" and encourage their children to be imaginative and dream up their own stories. "You never know, today's play session might be tomorrow's next great novel. What can we achieve if we allow ourselves to dream big?"
There may be a lack of female superheroes out there for girls to emulate, but we love that these capes let them be their own. Among our favourites is the Super Awesome Reversible Cape and Magical Unicorn Cape, for boys and girls who love pink and purple as much as they love empowering depictions of superheroes. [Insert GIF of Old El Paso girl saying, "Why don't we have both?"]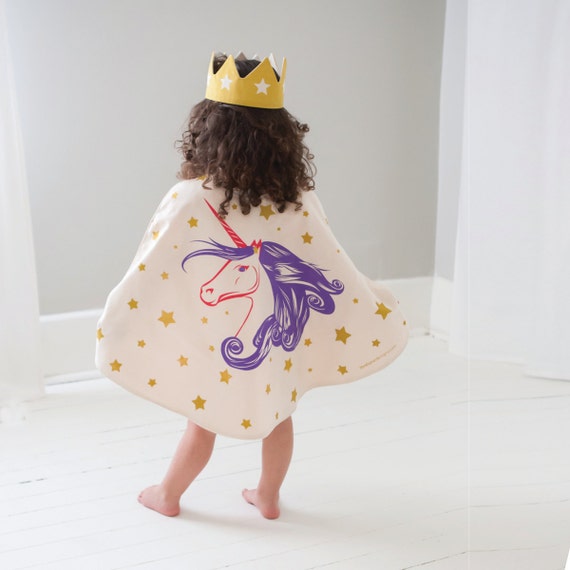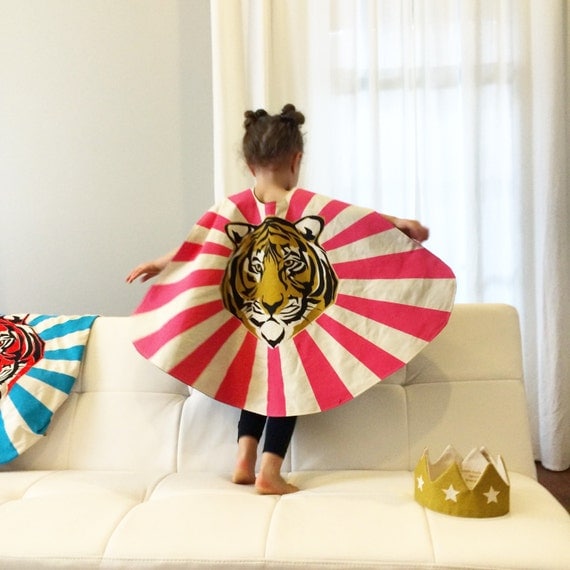 Huerta hopes to expand the line as she adds more storylines to the collection. In the meantime, you can shop the wares on her website and Etsy page. You may be a bittttt outside the targeted age range, but they're perfect for the pint-sized superheroes in your life. Why be a Disney princesses when you can be a larger-than-life masked avenger?