Choosing art for friends is easy if you roll with their pop culture leanings.
For Riri fans:
Advertisement
Guaranteed to add swagger to a space, this copper-foil print by NZ-based designer Maiko Nagao is as shimmery, but not as see-through, as one of Rihanna's glittery gowns.
'Shine Bright Like A Diamond' A4 print, $65, Collected.
For John Hughes buffs:
If your friend wishes the '80s never ended, check out Melbourne artist Alice Oehr's dedication to Molly Ringwald in Pretty In Pink, which she created for a film screening earlier this year.
'Pretty In Pink' A2 poster, $20, Alice Oehr.
For Parks & Recreation addicts: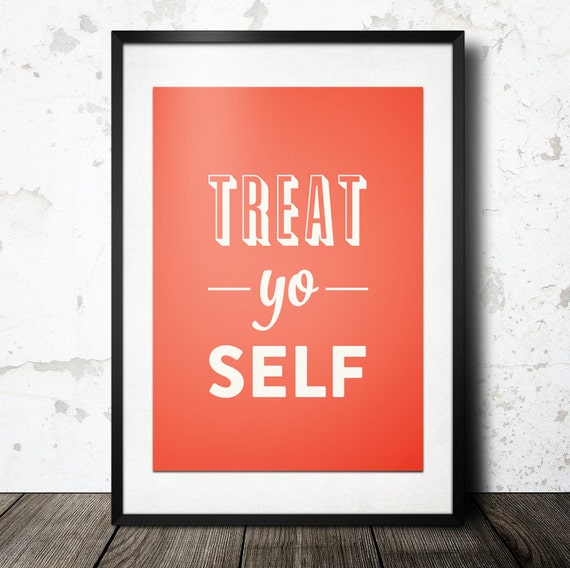 Not only will this print remind your friend of their favourite show, it's also a pretty positive message to have up there on the wall. Is today the day for massages, mimosas and fine leather goods? Why not…
'Treat Yo Self' 20.4x25.4cm print, from $11.14, Paperchat on Etsy.
For Wes Anderson aficionados: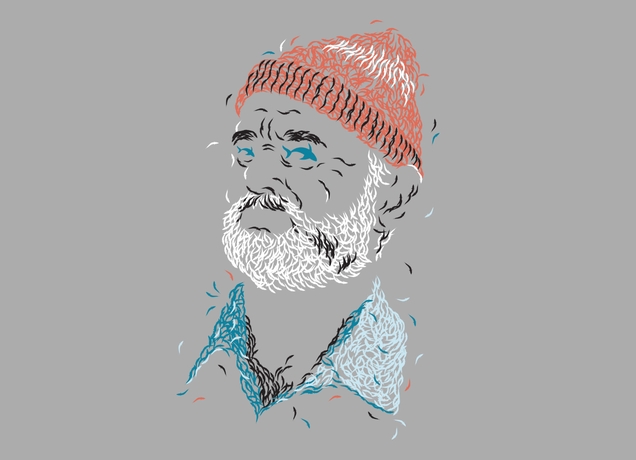 If you've run out of gift ideas for your Royal Tenenbaums and The Life Aquatic-loving friend, consider this print, which allows them to immortalise Bill Murray as oddball oceanographer Steve Zissou.
'Zissou of Fish' 20.4x25.4cm print, $US7, Threadless.
For Game Of Thrones groupies:
In this work, artist Mike Wrobel imagined how GOT characters would have appeared if the action had been set in the '80s and '90s. Hence, Jon Snow's baseball bat and wolf shirt.
'Jon Snow' 38x53cm framed print, $US47, Society 6.
For Dr Seuss devotees:
If you're looking for a baby or kids' present, it doesn't get much better than this typographical print, sure to spur little people towards exciting adventures.
'Oh The Places You'll Go' print, 841x594mm, $65, Hunting For George.
For sci-fi junkies:
Star Wars merch is generally pretty nerdy, but Chewbacca has never looked as cute as in this print available on Society 6.
'Big Chew' 38x53cm framed print, $US47, Society 6.
For Kerouac fans: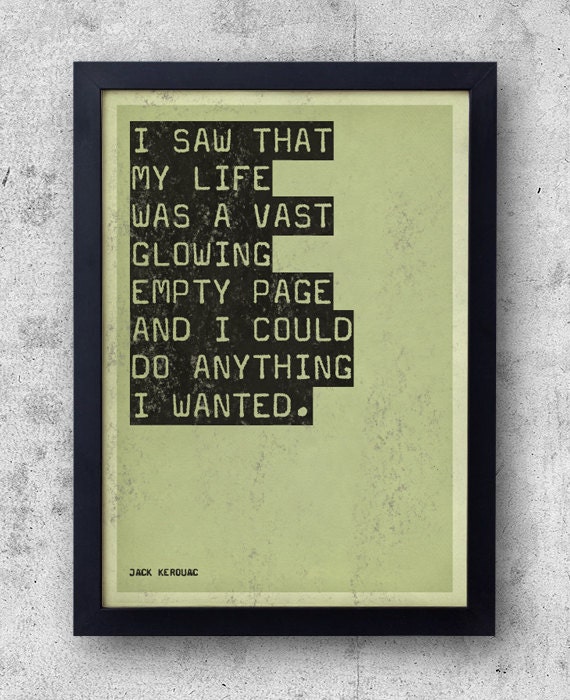 Wise words by one of the Beat Generation's favourite novelists make this print a must for your favourite bookworms.
'Jack Kerouac' A4 print, $14.56, Bestplayever on Etsy.
For lovers of rockabilly:
Lyrics from one of Johnny Cash's coolest tunes grace the front of this art print, which has been mounted on salvaged hardwood taken from 1950s drawers by Safety Pin Design.
'Walk The Line' 52x30.5cm hardwood print, $135, Safety Pin Design.
For Bowie buffs:
Artist Replaceface photoshops celebrity faces onto digital copies of portraits of Russian generals created during Napoleon's rule. Choose from Bowie, Ricky Gervais, Tom Selleck, or have a personalised portrait created.
'David Bowie' 8"x9" art print, $US24.95, Society 6.