The moment that Amy Beth Cavaretta gave birth outside a South Miami hospital. Photo: Emilyrobinsonphoto.com
Emily Robinson is a Miami-based 'birth photographer'. She has plenty of photos of pregnant women, home births and growing families in her portfolio. Now she can add a photo of a woman giving birth out the front of a hospital to her resume.
Robinson was employed by Boca Raton resident Amy Beth Cavaretta to document the birth of her second daughter. Both Amy Beth and her husband Joe are photojournalists for the South Florida Sun Sentinel.
The back story comes to us via Robinson's blog post:
"Amy Beth told me she went fast with her first daughter.
Advertisement
She told me she tolerates pain well.
Knowing those things, I thought it would be cool to meet at her house for a "follow along" to the hospital.
I was confident that she wouldn't be a 24-hour sort of labour. She would wait at the house as long as possible and then we'd get the show on the road when it was time.
Well, little did we realise the show would REALLY be pretty much on the road. By the time we arrived at the hospital, baby was ready for arrival.
... It was the fastest, most incredible, beautiful, wild birth I've ever had the pleasure to document."
Robinson recalled details of the event in an interview with The Huffington Post:
"When we pulled up to the hospital, there wasn't any sort of panic -- nobody thought the baby was going to come right then.
"The midwife was out there waiting for us, coincidentally, and that's when Amy walked up to the curb and leaned into the pillar and said, 'The baby is coming out.'"
Amy Beth said the time between this photograph of her leaning against the wall and the moment she delivered Sienna in the wheelchair is "no more than a minute ...
She also told The Huffington Post her favourite image is the one of her partner's face "awash in sheer joy," the moment after his second daughter was born: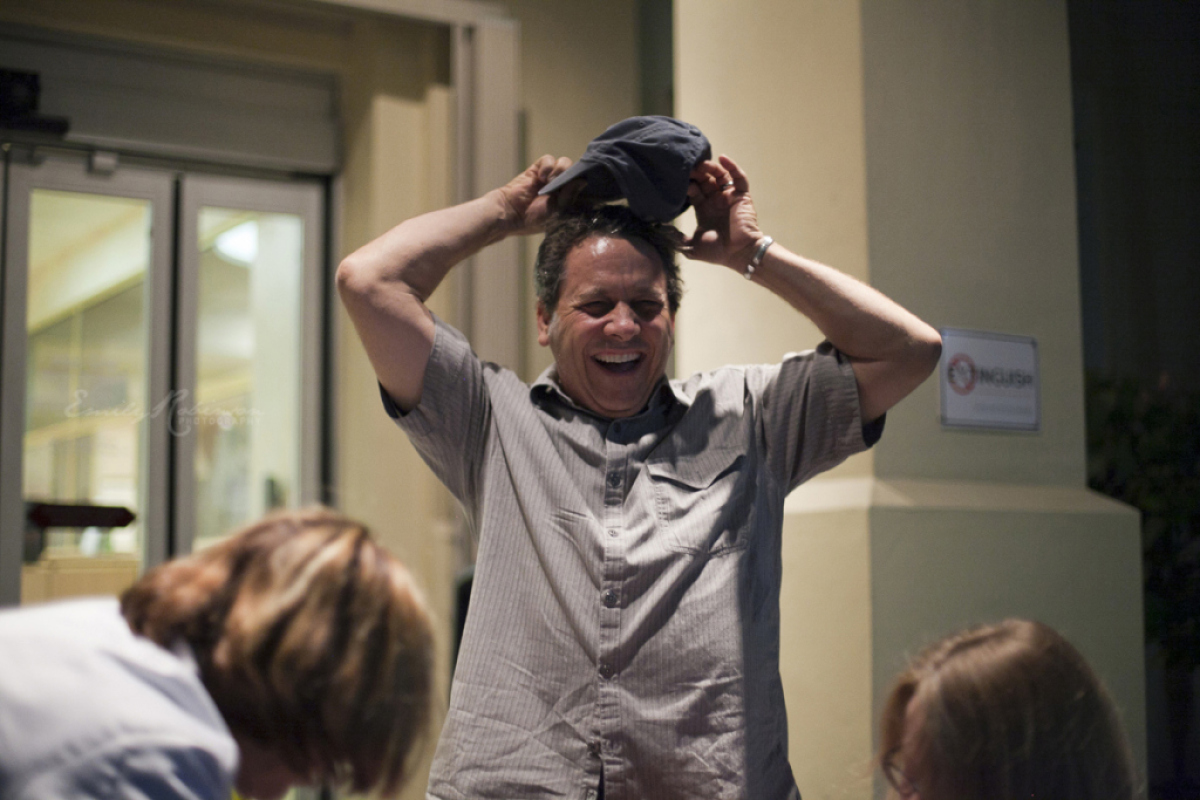 You can view the whole photo story over at Emily Robinson's website.