This week, Stephen Colbert wins at life by bringing us the most amazing video of him and his pals dancing to Daft Punk's 'Get Lucky'. It really reminded us of the awesomeness of Dad Dancing -- a cultural phenonmemon that can be as thrilling as it is visually frightening.
Vulture did a brilliant blow-by-blow recap of the Colbert routine. But in the spirit of celebrating the Dad Dance, we thought we'd bring you our favourite awkward jiving of all time. Embrace the cringe and enjoy!
Colbert and Bryan Cranston totally own the roller dance ...
Advertisement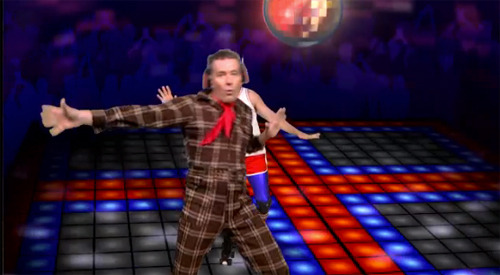 Sometimes, it's all about the face work. Colbert knows this.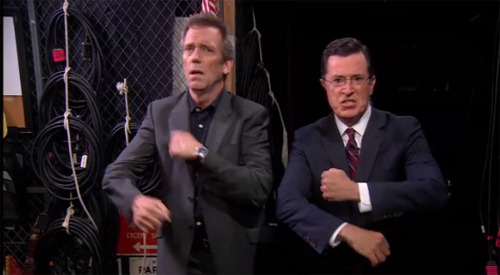 Or, as Jay Leno discovers, if you have a different Hugh by your side, be prepared to get a little sensual.
Back to the upper body moves -- Jeff Bridges in The Big Lebowski will always be a timeless classic.
Not to forget this little gem from Napoleon Dynamite.
Sometimes dad dancing can overcome the best of us.
Although Ron Swanson knows the best stuff is always done when drunk.
Or by the biggest jerks in The Office. (The elbows!)
...While the office geeks stick to the karate kick and air guitar.
But nothing really beats the "letting the real me shine".
Dad dance doesn't have to be done by a man...
Since Elaine's 'little kicks' will probably always be the best worst dance scenes of all time.
Oh and kids can dance like awkward grown ups too!
When done right, the Dad Dance can effectively scare potential dates away.
Or entire nations.

But this Tom Cruise number will always be the perfect mix of hilarious and grossness.