At Last! A Jon Hamm colouring book!
If you're not going to pronounce the people of Etsy user Teamart creative geniuses, then I'm going to eat my 1960s business-style grey hat. Someone over in Teamart land has done what should have been done years ago. Well, not really years because Mad Men has only been alive for the last five. Anyway! Nevermind!
They have invented a 14-page Jon Hamm colouring book just in time for Christmas. It's the perfect complement to the Ryan Gosling one you already have! Many of the prints look like they're based on real-life photos of the man. Or, should we say, real life photo shoots. We know what happens when you take a pic of Hamm in real life. Enjoy!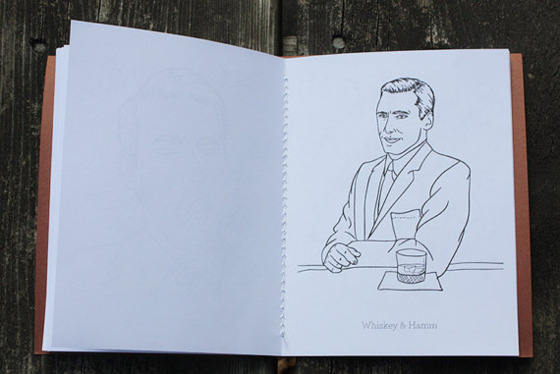 Advertisement
Source: NYMag
DailyStyle