Laxmi Saa, honoured with the 'International Women of Courage Award' by Michelle Obama at the U.S. State Department on 5 March 2014.
Indian retailer Viva N Diva – a manufacturer of designer saris – has cast acid attack victim Laxmi Saa in its latest fashion campaign.
Viva N Diva went out in search of a woman who encapsulated bravery, strength and perseverance, to tie into the campaign's theme, 'Face of Courage'.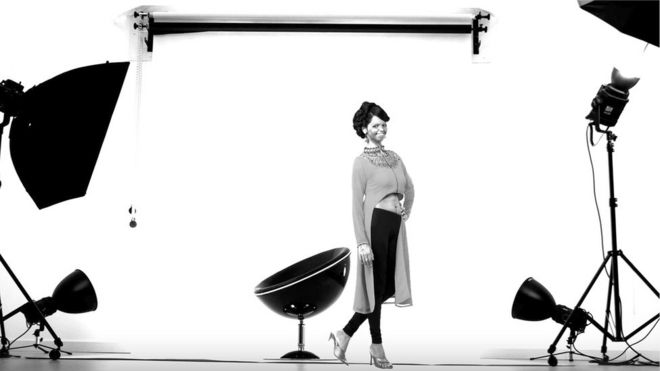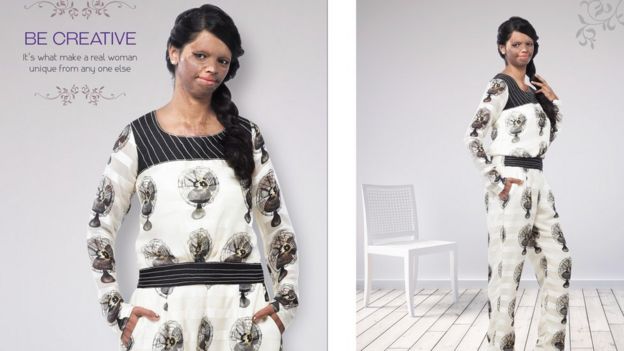 Advertisement
When Saa was 15, a 32-year-old man attacked her after she refused his marriage proposal. Since then, she's become a vocal activist, rallying for harsher punishment for perpetrators and pushing back against the unregulated sale of acid in India.
Now 26, Saa has a unique outlook on beauty – one that extends far beyond physical appearance – and she saw the campaign as an opportunity to empower other acid attack survivors. (According to the Acid Survivors Foundation India, 349 people in India were attacked with acid in 2014, most of them women.)
"This opportunity to represent an apparel brand was a platform for me to set an example for women like me to be confident and have courage despite their physical appearances," Saa told the BBC.
"This was also a platform for me to send a clear message to criminals that women will not lose courage even after they are attacked with acid to destroy their physical beauty."
Since the campaign's launch, fans have taken to Viva N Diva's Facebook page, which has close to 20,000 followers, to express their support. "We all need this kind of courage," writes one fan. "You have a model with not only beauty and grace, but also tenacity and strength. Thank you for redefining the representation of a fashion brand," comments another.
As Saa remarks, "The problem is not just in being a victim but also your victimisation by society."
Having this victim show her face – proudly, in glamorous clothes, with hair and makeup gorgeously done – is a fierce act of courage, strength and defiance toward those who tried to take away her beauty and confidence.
As Viva N Diva's co-founder Rupesh Jhawar told the BBC, "I had seen beauty in a very different way and we wanted to capture it - remove any speck of being a victim from those eyes and give them a stage, an employment, a platform, a medium to flaunt it with style."
Watch a behind-the-scenes video from the shoot below.