Good For You believes that ethical shopping shouldn't be time-consuming.
Look down at what you're wearing. Do you know who made it and where it was made?
Yes, it's hard to trace the exact roots of each piece, especially in fast fashion, but this homegrown social enterprise is hoping to change that.
Good On You has released an app that lists more than 3,000 clothing brands, assessing each on how they perform in three categories: labour rights, the environment and animal protection.
The environmental ranking takes into account the brand's use of hazardous chemicals, dyes and water during the production process, while the labour ranking assesses factory conditions and how much their workers are paid. (You can read more about their rating system here.)
Advertisement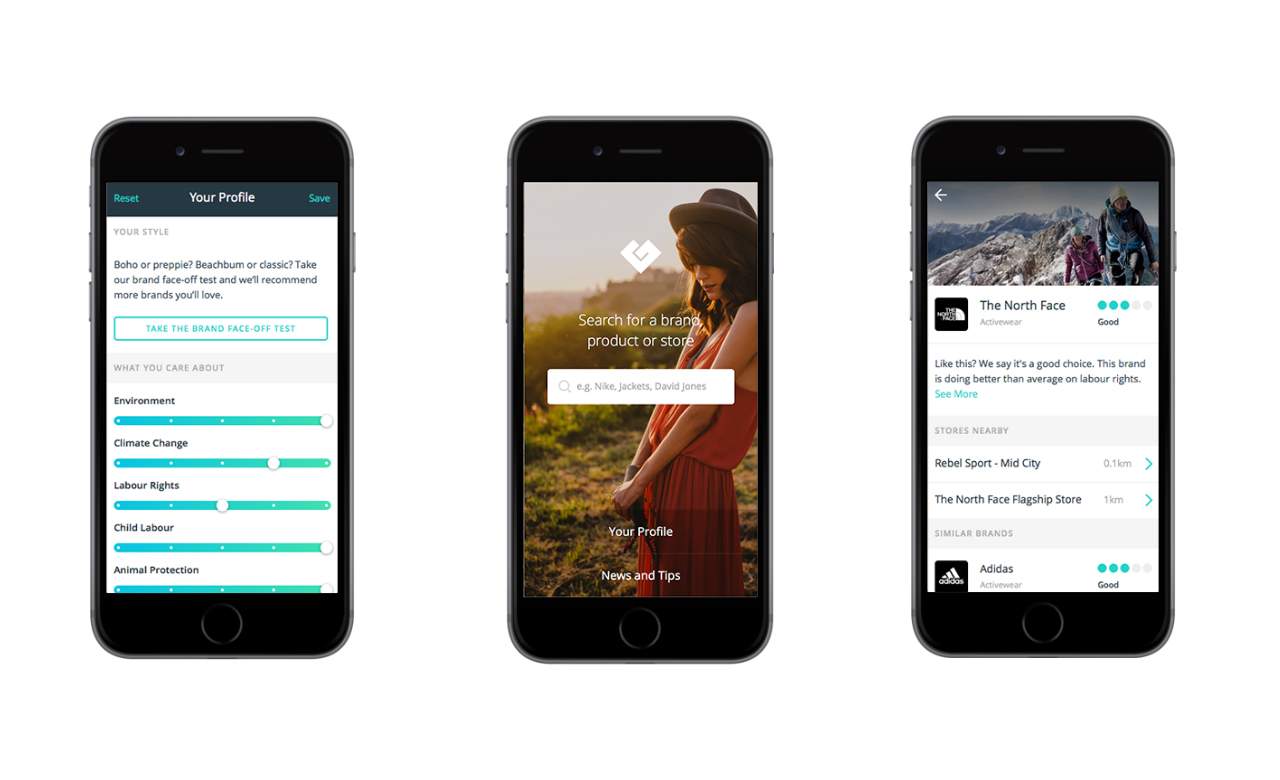 You can search the app by brand, or what kind of product you need. If the one you stumble across has room for improvement, the app will suggest similar brands and items that better match your ethical values. You can even send feedback directly to brands, encouraging them to up their game in whichever category they fall short.
Good On You CEO Gordon Renouf believes young people these days are particularly invested in making better-informed and sustainable buying decisions.
"Many people are interested in making shopping decisions looking at the things that they practically need and the price, but also how it impacts on the world," he told Triple J's Hack.
"Over the last 20-30 years, a lot of clothing production has been outsourced … while that's potentially good for jobs, the working conditions are often very poor and we've seen lots of terrible tragedies in the past few years."
One such tragedy was the collapse of the Rana Plaza factory in Bangladesh, killing at least 1,133 people and leaving thousands more injured. Sadly, it wasn't a unique incident and served to highlight the grim realities behind cut-price clothing.
The app demands a certain level of transparency along the fashion supply chain, asking tough questions about the industry's impact and what we can do about it.
Download the app here.