Move over waterproof mascara, there's a harder working wand in town.
It's up there with sunscreen as every woman's desert-island beauty product but it's important to remember that not all wands are created equal. Although tubing mascaras have been a staple in overseas markets for almost a decade, it's still a relatively new concept to hit Down Under and unless you're something of a makeup buff, understanding the difference in the formulations can be a tad confusing.
The rundown: Unlike a regular mascara that paints the lashes with colour, the latest formulas boast a supple polymer that's designed to create tiny tubes of colour and shine around each lash. The other beauty of the glossy formulas is that unlike a standard wax-based product that dries on contact, tubing formulas tend to take longer to set so you can keep reapplying the product without it drying looking clumpy.
Water, baby.
Although they're capable of outsmarting heat, humidity, sweat and tears, the real hook is the way the water-soluble formulas make the task of removing the product that much easier. Meaning, once the product comes into contact with water, it causes the tubes to expand and simply slide off the lashes –zero rubbing required.
Advertisement
Hot Tip: Rather than use an eye makeup remover, all you need to do is soak a cotton pad in warm water and press it against the lashes for around ten seconds before gently gliding the pad off the lashes.
The verdict: What they lack in volume-creation they make up for in convenience. Unlike a straight-up volumising mascara, there is a limitation as to how much fullness you can create, so for extra oomph always apply the product from above and below the lashes. You can also try layering the mascara on the tips for an extension-like effect. Plus, the gentle and easy removal technique makes them a must-have for anyone with sensitive skin or eyes.
If you're looking to test-drive a tube, try…
1. Blinc Smudgeproof Mascara, $38, from Adore Beauty, adorebeauty.com.au.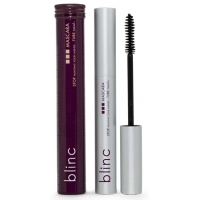 2. L'Oreal Paris Double Extension Beauty Tubes, $28.45.
3. Clinique Lash Power, $38 (www.clinique.com.au)