The big cover-up
Olivia Wilde, basking in the glow of ... great makeup? Photo: Getty
When it comes to make-up, I've been around the beauty traps long enough to know that if there is only time to use one product, it should be a concealer. Not only will burning the candle at both ends leave us looking a little worse for wear, as we age the skin around the eyes also starts to thin, making the blood vessels underneath more noticeable.
Aside from the obvious - keeping the skin hydrated and soft with eye cream - ensure budge-proof coverage by layering a creamy concealer over your foundation. Creams are easier to blend and less drying than a stick formula, so they won't exaggerate fine lines (my pick is Bobbi Brown Creamy Concealer, $46 - below).
The other key to hiding dark circles is to put down the tools and use the pad of your fingertip to press the product onto the skin. Start from the inner corner of your eye, go down to the cheekbone and then up across the eyelid before dusting with a finishing powder.
Advertisement
Then, once you've got the base sorted, it's simply a matter of ditching the heavy black eyeliner in favour of a flesh-toned pencil - trace this along the bottom lash-line (my vote goes to Benefit Eye Bright Pencil, $37 - below), before balancing it out with a coat or two of mascara on top.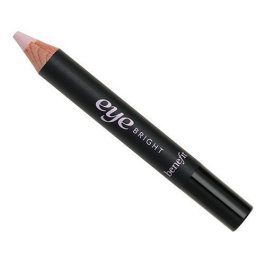 And if you're too busy to perfect your concealer, adding a bold slick of lippie creates the ultimate distraction.
Best Buy
Okay, this cleanser is $115. But if you consider it's a Karl Lagerfeld work of art and skincare product in one, perhaps it's a little piece of designer luxury worth splurging on. Lagerfeld has teamed up with cult Japanese beauty brand Shu Uemura to create a limited-edition collection, complete with eye and cheek palettes, lipstick, nail polish and - our favourite - the much-loved oil cleanser. They're all wrapped in KL-designed packaging for good measure.
Karl Lagerfeld for Shu Uemura Cleansing Oil, $115 (450ml), 1300 651 991.
Hot Tip: If you're new to cleansing oils, always apply the product directly to dry skin before lathering with warm water.

DailyStyle