Bobbi Brow concealer kit.
If you are feeling dull eyed and floppy tailed sometimes you've just got to fake your way through the day until you can roll back into bed. So for those thoroughly unpleasant days where the snooze button is simply not an option, here are a few tricks to feign wakefulness through cosmetic trickery...
Correct and conceal
Not getting enough sleep is unlikely to leave your skin looking even and glowing, but correcting any discolourations like darkness under the eyes is going to at least make you look more awake. How to banish those dark bags? "Applying a corrector in either a peach or bisque tone will help eliminate blue, purple or brown tones. Then apply concealer that is slightly lighter than your complexion to brighten your under eye," advises Alphie Sadsad, national make-up artist for Bobbi Brown.
Michelle Williams has perfected the 'conceal and correct' look. Photo: Jim Spellman
Try: Bobbi Brown concealer kit (above) comes in 13 shades for maximum matchability $60, www.bobbibrown.com.au
Advertisement
Join the illuminati
Illuminator is one of those under-utilised products that is especially useful when you look exhausted. Dab it under your brow bone and on the inner corners of your eyes to magically appear more well rested.
Try: Benefit High Beam highlighter is insta-glow in a bottle $45, www.myer.com.au/benefit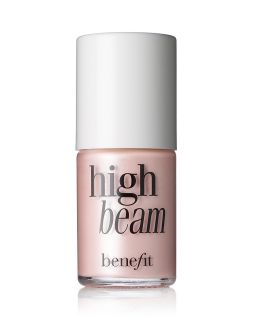 Focus on the lips
When you're sleepy is not the time to do a smokey eye (you might even want to avoid dark eyeliner altogether and only use mascara instead). This is because dark colours will accentuate and draw attention to any darkness under your eyes. So instead wear a little blush then put then draw attention to your lips with a bold shade. After all, you've heard of tired looking eyes, but have you ever heard of tired looking lips? Cannot be done.
Try: Nars lipstick in Schiap is a gorgeous shocking pink $39, www.meccacosmetica.com.au
Daytime eye cream
Do you only use your eye cream at night? Use this old make-up artist's trick of patting a little bit of eye cream on any visible crows feet – the extra bit of moisture will take the edge off fine lines.
Try: YSL Flash Touch Wake-up Eyecare is designed to go under make-up so is perfect for daytime wear $62, Ph: 1300 651 991