Claire Danes arrives at the 70th Annual Golden Globe Awards at The Beverly Hilton Hotel on January 13, 2013 in Beverly Hills, California. (Photo by Steve Granitz/WireImage) Photo: Steve Granitz
Aside from the odd pop of mulberry lipstick, the majority of the hair and makeup combos at this year's Golden Globes were refreshingly wearable and flattering. Think plenty of lip tints, Greta Garbo-inspired waves and soft, smouldering eyes and you get the pretty picture. And the winners from the 2013 Golden Globes are…

Best charcoal eye: Claire Danes. Follow Dane's lead by applying a charcoal eyeshadow across the entire lid, taking the colour down to the lower lash line before defining the eyes with a black gel liner. The glossy, wet-looking finish of the gel contrasts the powder to make the eyes pop. Then for the same dewy-looking skin, stick with a liquid foundation and opt for a lip crème that you can also dab along the top of the cheeks for a subtle wash of colour. For a similar look, try L'Oreal Paris SuperLiner Gel Liner, $25.95, 1300 659 359.
Rosie Huntington-Whiteley arrives at the 70th Annual Golden Globe Awards at The Beverly Hilton Hotel on January 13, 2013 in Beverly Hills, California. (Photo by Steve Granitz/WireImage) Photo: Steve Granitz

Hot tip: if your skin is feeling a little parched, try mixing a hint of foundation with your cheek crème. The hydrating ingredients found in the foundation will work to give the crème extra staying power to prevent the colour from wearing looking patchy or dull.
Advertisement

Best beauty trifecta: Rosie Huntington-Whitely. True to form, Rosie Huntington-Whitely stuck with her go-to matte lip tint, but it's the slinky lashes and subtle hair twist that really lifted her over-all look. Rather than battling it out with a liquid liner, use your mascara wand to fan the lashes for a subtle winged-eye. Once you're finished curling the lashes, try zigzagging the mascara wand through the hairs on an angle, so that you're stretching the lashes toward the outer corner of the eye. Moving on to the hair and twisting a small front section is a clever way to add just the right amount of detailing and texture to your 'do, without looking too young or beach. Try Karl Lagerfeld for Shu Uemura Eyelash Curl and Karl, $50, 1300 651 991.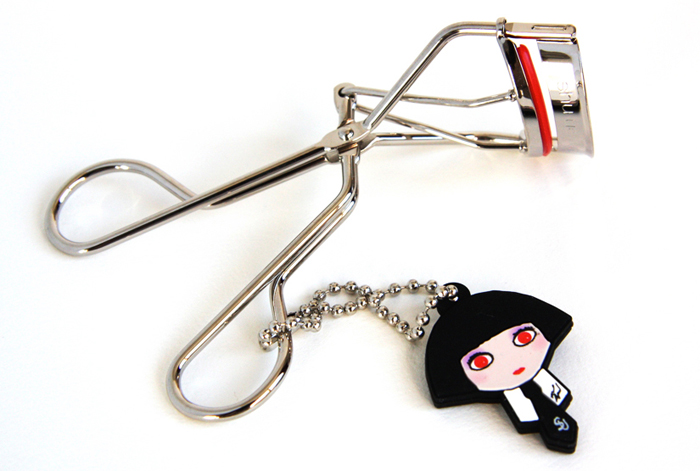 Best dressed tresses: Rachel Weisz. Moving on from last year's top-knot fixation, retro-waves made a major comeback with Rachel Weisz, Isla Fisher and Nicole Kidman in for the count. The key to keeping the curls intact is to load the hair with a volumising spray before tonging as the grittier the hair, the greater the hold. Next on the checklist is a wide curling tong that you can use to curl large sections of hair at once to maximise volume. Try Babyliss Ceramic Curling Iron, from $77.95, 1800 251 215.