Here come the Kate Middleton portrait memes
Published: January 17, 2013 - 11:58PM
It was bound to happen. The world can not simply lie down after something as atrocious as The Duchess of Cambridge, Kate Middleton's official portrait was released. The New York Times said that 'it puts about 20 years, and possibly 20 pounds, on the duchess, who is 31 and as slender as they come (despite being pregnant)." While Gawker was far more straightforward "YEEEESH why did the National Gallery commission a portrait of the oldest woman in the world and then hang it above Kate Middleton's name?"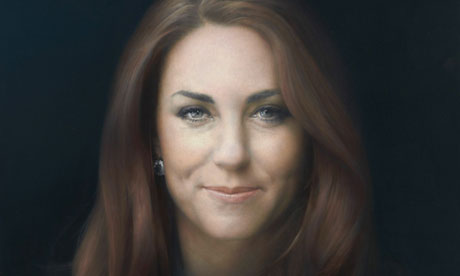 The artist, Paul Emsley, tried to justify his portrait of the Duchess by calling her almost too beautiful to paint. No really, he did say that. Meanwhile the Duchess herself said she was 'delighted' by it. But then, what else could she say?
So what are we left to do here in this world but work through our collective grief together? And we all know the best way to heal any wound is through the magic of memes. We've provided you with a small sampling here but please, feel free look upon them over here in their entirety and be healed.
This story was found at: http://www.dailylife.com.au/dl-people/here-come-the-kate-middleton-portrait-memes-20130117-2cure.html